* * * * * * * * * * * * * * * * *
Before we go any further.. we are aware that our site looks a little sparse right now.. but that's because there is a whole new range of merch and shiny stuff on its way shortly. Please bear with us whilst we update the site.
* * * * * * * * * * * * * * * * * 

It's time to raise your costuming game!
Got a Stanley® or Husky®  tool chest that you transport your costume in?
Whatever your choice of tool chest or storage box, convert your tool chest or storage box into something so cool… and personalised to suit you and your costume with a Dark Star Merch custom kit box plate. Fully customised and personalised to suit you and your costume.
FULL RANGE COMING SOON
---
Designed & made by a costumer.. for costumers.
We might be a small family business, but I am also a costumer with a few costumes under my belt. Many of the items I make can be customised to suit your character or costuming requirements. This is a developing range of costume props and merchandise so check back regularly or join our Facebook group. Can't see what you are looking for..? Contact us here.
---
Group hug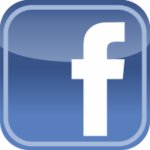 Make sure you join our Facebook Group for more information and all the latest updates and product announcements.
---